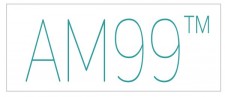 Face masks provide protection from COVID-19, but they also could play a role in creating skin issues.
SAN FRANCISCO, November 24, 2020 (Newswire.com) - Face masks have become an integral part of our "new normal", and in addition to the protection they provide, face masks are also creating skin issues known as "maskne," which many people are experiencing for the first time as a result of wearing masks during the pandemic.
Even in just a few hours, masks tend to become a breeding ground for bacteria, and the AM99TM mask, beyond its effective protection from COVID-19, provides wearers with an option that eliminates "maskne."
"Although imperative, masks, unfortunately, tend to cause recurring acne for many people," said Joei Lau, Founder of MindBeauty. "The AM99 mask solves this problem by using antimicrobial action to neutralize blemish-causing bacteria and potentially harmful organisms."
The AM99 mask's patented nanotechnology keeps the reusable, non-toxic, non-irritant, non-mutagenic mask fresh and odor-free at all times due to its scientifically proven antibacterial properties.
This innovative mask has been rigorously tested and lab research has shown that after 70 hand washes, the AM99 mask remains effective in neutralizing 99.9 percent of MRSA-resistant pathogens used in testing.
The AM99 mask provides a better experience for wearers' skin by providing comfort, freshness, and protection.
Protect yourself from COVID-19 and your skin from "maskne" with the AM99 mask.
About AM99
MindBeauty created the AM99™ line of protective face masks as a response to the heightened need for simple and effective solutions to contain, protect against and minimize the effects of the global outbreak. The result is a reusable face mask that is an effective, safe and fashionable option that's early-to-market for users and outperforms other masks in the market landscape. Learn more at am99tech.com.
CONTACT INFORMATION:
Tiffany Kayar
tiffanyPR@newswirecontact.com
Source: MindBeauty
Share: