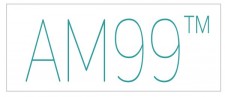 Keep family traditions intact and safely enjoy the holidays this year.
SAN FRANCISCO, December 1, 2020 (Newswire.com) - Though the holiday season may look different this year because of the COVID-19 pandemic, it doesn't have to affect quality time spent with family and friends.
That's because MindBeauty's reusable, cotton-based AM99TM mask is made with patented nanotechnology that deactivates the coronavirus and other potentially harmful microorganisms on contact to provide protection and comfort for wearers.
"The holidays are synonymous with family time, and 2020 should be no exception," said Joei Lau, Founder of MindBeauty. "The AM99 mask will make it possible for people to continue holiday traditions and enjoy festive gatherings in a way that's safe for everyone involved."
The main differentiators of the AM99 mask from other "captive" masks on the market include:
Washable up to 70 times
Environmentally friendly solution
No filters to change
Non-toxic, non-irritant, non-mutagenic
Independent lab-certified protection
Active components manufactured in Japan using patented technology
Rigorously tested across multiple international standards to provide wearers with peace of mind knowing they're wearing the most effective mask
All of these and more make the AM99 mask a viable solution that provides maximum protection from COVID-19. In fact, research has shown that the mask provides 95 percent viral deactivation efficiency within two hours, decreasing the chances of viral transmission.
The AM99 mask is able to maintain an effectively sterile environment to limit the contamination of other surfaces around the wearer and on the wearer's mask, which makes it the right choice to wear this holiday season and beyond.
Safely enjoy the holidays with loved ones and friends with the reassurance of protection from the AM99 mask.
About AM99
MindBeauty created the AM99™ line of protective face masks as a response to the heightened need for simple and effective solutions to contain, protect against, and minimize the effects of the global outbreak. The result is a reusable face mask that is an effective, safe, and fashionable option that's early-to-market for users and outperforms other masks in the market landscape. Learn more at am99tech.com.
CONTACT INFORMATION:
Tiffany Kayar
tiffanyPR@newswirecontact.com
Source: MindBeauty
Share: