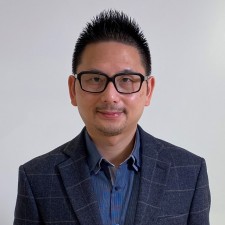 Dr. Terry T.-L. Au Yeung, the creator behind the mask, trusts the effective mask proven for protection in day-to-day life
SAN FRANCISCO, September 17, 2020 (Newswire.com) - ​​​​Digital app pioneer MindBeauty, an industry leader in health technology, has released its AM99™ mask which is certified against the coronavirus family of viruses and 17 other types of microorganisms. Its proprietary nanotechnology neutralizes COVID-19 on contact, offering a higher level of protection than other masks on the market. For this reason, Dr. Terry T.-L Au Yeung, Ph.D., chief technology officer of AM99, trusts his own well-being to the mask.
Dr. Au Yeung has made a name for himself as a scientist at the forefront of the industry, with a Ph.D. degree in chemistry and a B.Sc. degree. Additionally, he served as an honorary fellow for eight years. Dr. Au Yeung's accomplishments include authoring over 30 academic publications and refereeing for many international journals.
"We developed the AM99 line of masks to meet the urgent need for effective cloth masks, using a patented cloth-like textile that is sustainable and economic, that are designed to safeguard the public. Our masks offer robust protection against the virus to the general public while conserving N95 respirator masks for medical personnel and other frontline responders," Au Yeung says.
Since the majority of Americans are dealing with daily mask wearing for the first time, it can be difficult for consumers to discern fact from fiction regarding general mask effectiveness and practices. There are many products on the market that offer protection for those around the wearer, but not the wearer themselves.
AM99 has changed this by producing a mask designed with proprietary nanotechnology that does not just provide a physical barrier, but rather, neutralizes COVID-19-laden respiratory droplets on contact. Research shows 95% viral de-activation efficiency within two hours, decreasing the chances of viral transmission. In this way, AM99 masks safeguard both the wearer and those in their vicinity.
Certified and trusted by an industry-leading doctor and designed with the ability to neutralize COVID-19 on the spot, AM99 masks offer consumers an early-to-market level of protection.
About AM99
MindBeauty created the AM99™ line of protective face masks as a response to the heightened need for simple and effective solutions to contain, protect against and minimize the effects of the global outbreak. The result is a reusable face mask that is an effective, safe and fashionable option that's early-to-market for users and outperforms other masks in the market landscape. AM99™ face masks leverage proprietary nanotechnology and are lab-certified to protect against the current COVID-19 pandemic and other potentially harmful microorganisms. AM99 masks offer an additional layer of lab-certified protection that actively neutralizes COVID-19 and other potentially harmful microorganisms on contact. Learn more at am99tech.com.
CONTACT INFORMATION:
​Tiffany Kayar
tiffanyPR@newswiremail.com
Source: MindBeauty
Share: