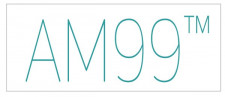 MindBeauty shares fashion advice on how to match masks to holiday attire this year
SAN FRANCISCO, December 15, 2020 (Newswire.com) - ​​​​​​​In addition to the protection face masks provide to stop the spread of COVID-19, they've also become an increasingly popular fashion trend as people all over the world are finding creative ways to match their masks to their outfits to complete their ensembles.
As face mask fashion continues to gain popularity, MindBeauty's reusable, lab-certified, cotton-based AM99 mask aligns perfectly with the trend, as they come in a variety of colors. Not to mention, they stay fresh and odor-free thanks to their proven antibacterial and antimicrobial properties, which lessen the chance of mask-related acne breakouts.
"Whether it's Christmas or Hanukkah, we wanted to give our customers the flexibility to make a fashion statement with their face masks," said Joei Lau, founder of MindBeauty. "This year is unlike any other, and we're hopeful our AM99 mask will help people safely and fashionably enjoy the holiday season."
There is a myriad of ways to match a face mask with an outfit. Here are a few ideas:
Sticking to one color theme to pull the entire outfit and face mask together.
Subtly matching a color from clothing with the color of a mask for a more subdued look.
Adding a pop of color to an outfit with a vibrant face mask.
Beyond the color options, the shape and functionality of the breathable AM99 mask provide wearers with ultimate protection and comfort thanks to the nose bridge that can be adjusted for a snug fit, which is especially beneficial for people with glasses to avoid fogged lenses.
The AM99 mask is different from other masks on the market for a number of reasons including:
Added protection reduces contact with the family of coronaviruses and other microorganisms including MRSA, E.coli, and Klebsiella pneumonia, as well as many more global health concern contagions that can lead to meningitis, salmonella, urinary tract infections, and food poisoning.
Greatly reduces the chance of surface-to-surface transmission.
Washable up to 70 times.
Environmentally friendly solution.
No filters to change.
Non-toxic, non-irritant, non-mutagenic.
Independent lab-certified protection.
Active components manufactured in Japan using patented technology.
Find the perfect mask in terms of protection, comfort, sanitary experience, and fashion with MindBeauty's AM99™ mask this holiday season.
About AM99
MindBeauty created the AM99™ line of protective face masks as a response to the heightened need for simple and effective solutions to contain, protect against, and minimize the effects of the global outbreak. The result is a reusable face mask that is an effective, safe, and fashionable option that's early-to-market for users and outperforms other masks in the market landscape.
Learn more at am99tech.com.
CONTACT INFORMATION:
Tiffany Kayar
​tiffanyPR@newswirecontact.com
Source: MindBeauty
Share: