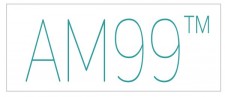 Masks are intended to provide people with a layer of protection from airborne pathogens, and Mind Beauty's AM99™ mask is doing that and more.
SAN FRANCISCO, November 17, 2020 (Newswire.com) - As the daily use of masks continues to be part of our new normal, the vast majority of Americans are confused as to what type of mask they should wear for maximum protection.
MindBeauty, a wellness based digital app company with U.S. operations in San Francisco, California, took this into account when they created their AM99TM mask.
"There's so much conflicting information that it can become a daunting task for people to find the right mask," said Joei Lau, Founder of Mind Beauty, "That's why our team created the AM99 mask to alleviate the confusion and give people a product that provides effective protection from COVID-19 and other viruses."
Though a traditional mask provides a physical barrier, the AM99 mask offers an extra layer of protection by neutralizing coronaviruses and at least 17 other potentially harmful microbes on contact.
Knowing this, some people will opt for a mask with filtration. But again, these types of masks only provide so much protection and require filter changes which can be costly, time-consuming, and inconvenient.
For these reasons among many, Joei and her team at Mind Beauty created the reusable AM99 mask. This mask holds the JIS L1902 certification which is the standard that specifies methods in determining the antibacterial effectiveness of woven and non-woven textile products and is laboratory-certified to protect against the family of coronaviruses and more.
This innovative mask has been rigorously tested and lab research has shown that after 70 hand washes, the AM99 mask remains effective in neutralizing 99.9 percent of MRSA-resistant pathogens used in testing.
Additionally, the AM99 mask is made with patented nanotechnology that's been certified for its antiviral and antibacterial efficacy. In fact, within the first two hours of contact, the AM99 mask has a 95 percent viral de-activation efficiency which decreases the chance of viral transmission.
Get peace of mind knowing the AM99 mask is truly effective in preventing and minimizing the transmission of COVID-19 and other viruses.
About AM99TM
MindBeauty created the AM99™ line of protective face masks as a response to the heightened need for simple and effective solutions to contain, protect against, and minimize the effects of the global outbreak. The result is a reusable face mask that is an effective, safe, and fashionable option that's early-to-market for users and outperforms other masks in the market landscape. Learn more at am99tech.com.
CONTACT INFORMATION:
Tiffany Kayar
tiffanyPR@newswirecontact.com
Source: MindBeauty
Share: